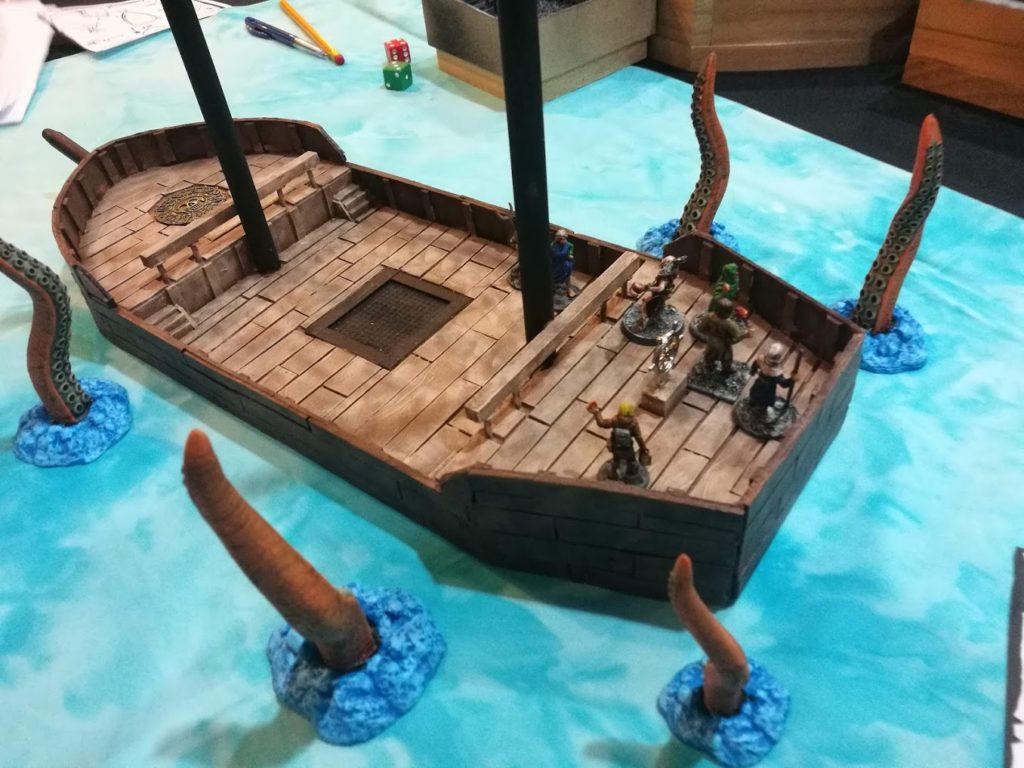 I spent last weekend at Geysercon helping to run a particularly epic game. Three DMs, running three different tables simultaneously in the same module was a massive challenge but a hell of a lot of fun.
There have been a few requests for a copy of the rules, so here you go. It's a very simple system – only a couple of pages of rules, designed to be fast and flexible in a noisy setting with people who may have never played before.
Thanks to everyone who came to play (and frequently died in interesting ways).