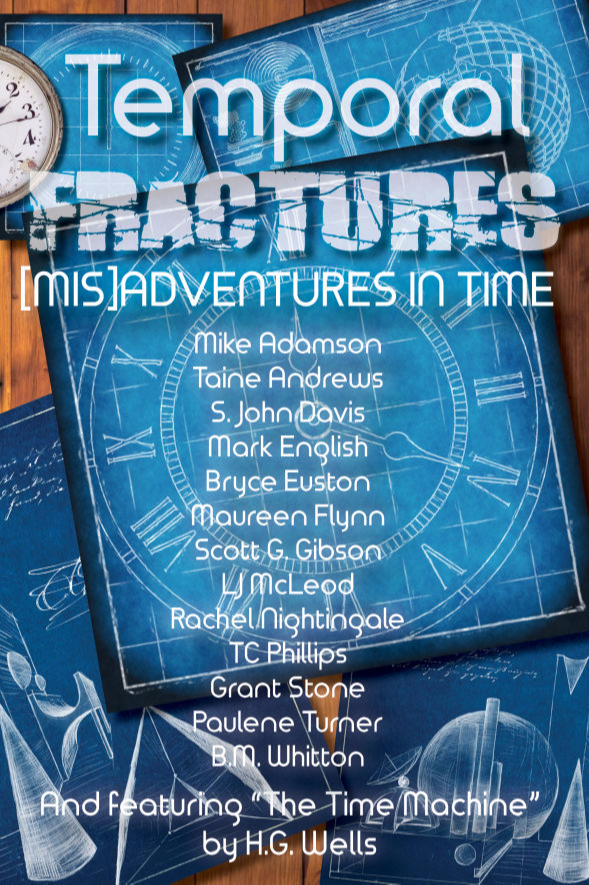 Something I should have mentioned a month ago (or perhaps I did and the post was lost in the time streams for a while):
Temporal Fractures: (mis)adventures in time is a new anthology from Specul8 Publishing. 13 time-travelling tales. All authors are from Australia and New Zealand except for one. You may have heard of him – a bloke called H.G. Wells.
My story 'Starting Over' is included, about two failed rock stars who travel back in time to try and prevent the assassination of John Lennon.
You can pick up a copy of Temporal Fractures at the Specul8 store
Do we have time for a song? I think we have time for a song.