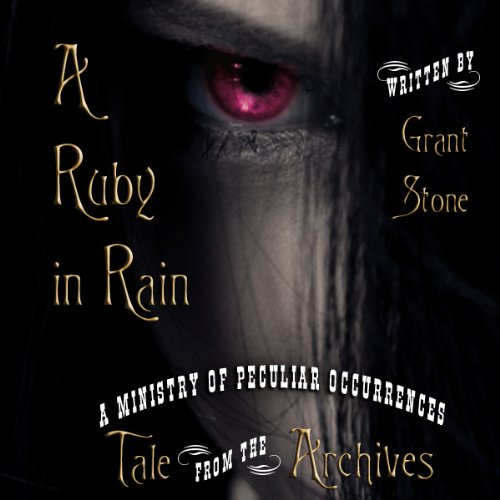 Title:
A Ruby in Rain (Tale from the Archives)
Published by:
Imagine That! Studios
Release Date:
September 2, 2011
Pages:
14
ASIN:
B005L3KIKI
From the farthest edge of the Empire, New Zealand agents Lachlan King and Barry Ferguson are called to interview a recent arrival to Auckland's prisons. An infamous gambler, according to the constable's account, has turned himself into their custody, not for the safety of society but for his own. The Ministry steps in to uncover a man's story of impressive luck, and more incredible vision.

Tales from the Archives are short stories set in the world of the Ministry of Peculiar Occurrences (Phoenix Rising / Das Zeichen des Phönix, and the Janus Affair / Die Janus-Affäre) by Pip Ballantine and Tee Morris. They explore events mentioned in the novels, characters seen and unseen and may include novel teasers of things to come.
Add on Goodreads
Buy the Book:
Amazon